It's been almost a year since the world stopped. In March of 2020, everything shut down due to this crazy virus spreading like wildfire through the world. Overnight, we saw entire industries completely shut down. In the last year, hundreds of thousands of small businesses have crumbled, taking with them their clients investments. One of the hardest hit of these, is the Wedding Industry. Businesses that operate within this field are overwhelmingly small businesses, without the ability to weather such extended storms. Many couples lost their deposit's and retainer's, due to multiple reschedules and eventually cancellations. Understandably, now couples are hesitant to plan anything. Planning your wedding amidst the covid-19 pandemic is scary, but we're here to help you navigate the waters.
The first thing, is we need to acknowledge that there isn't currently a true "End" in sight. We don't know how things are going to turn out in a month, 3 months, 8 months, another year. However, there ARE things you can do now to start planning, and slowly move forward in your planning process.
1.
DATELESS PLANNING
There are tons of things you can start doing now, that aren't tied to a date. These are going to be mostly design element related. Your mood board, style, purchased decor, etc. You can start looking at wedding gowns and thinking about who your wedding party will be, writing toast drafts, and more. It's also a good time to try out different hairstyles, and start that diet you were thinking about if you are looking to slim down any (Quarantine15 anyone?) before the wedding. You can also start building a wedding website – you'll find that writing that paragraph about yourself is tougher than you think (and if it was super easy for you, wanna write ours? JK. Sorta.)
2. PICKING A DATE FAR IN THE FUTURE
One of the easiest ways you can begin planning now, is by choosing a date thats more than a year out. Most vendor's that can only book one wedding per day are open to being booked 12-18 months in advance, such as venues, planners, DJ's and Photographer's. Talk to the vendor's you are wanting to book, and see if this is an option they are willing to do. Not all vendor's will, but you can always ask. If they aren't ready to book that far out, you can also ask if they would be willing to put you down for that date and give you first right of refusal for the date when they are finally ready to book your date. Make sure to find out at what point they are open to booking your date, and make sure to follow up with them to get a retainer paid and contract signed as soon as they are willing.
3. NEGOTIATING SMALLER DEPOSITS/RETAINER'S
Because of the way things have been, it may be possible to negotiate a smaller down payment to secure your date, with a larger, or extra payment closer to the wedding, as typically, down payments are non-refundable. These initial payments cover a variety of things, from the time spent meeting with you, drafting your contract, and myriad other paperwork on your event, and more, depending on the type of vendor booked. At Sylver Weddings & Events, as a planning company, your total fee is broken down into monthly payments, so that we are earning each as we move closer to the event date. We do 95% of the work in the 6-12 months before your wedding.
4. BEING FLEXIBLE
It's really important to stay flexible in these ever evolving times. You may need to have a backup plan in mind if things turn south, whether thats a back up location, having a shortened guest list, or alternative designs, such as what Bernie Gaps of Safer Engineered Weddings is doing. "Instead of large tables with 6-8 guests per table, ASK the guests that you REALLY want to include, "are they comfortable being paired with another couple" or would they "prefer to sit alone at their own table"? Of course, larger families can be seated at one table. We did one event with 40 couples. 10 wanted to sit alone. The other 30 couples were willing to pair up with other couples, by mutual agreement, at 48″ or 60″ rounds. The best comments the planner got was that virtually EVERYBODY felt safe at the event."
5. STAYING CALM
It sounds like the easiest of things, and yet can be one of the hardest when things go awry. But Staying Calm is going to be one of your best tools for getting through planning a wedding in the middle of a worldwide pandemic. Your vendor's are humans going through the same exact lockdowns, loss of income and everything else. Your grandma's old saying of you can catch more flies with honey than vinegar has never been truer than now.
6. ALLOW MORE TIME FOR THINGS
You're going to need to allow more time for things throughout your planning process. Prior to the actual wedding, even though vendor's may be doing fewer weddings, many have gone back to 'day jobs' to survive, remember, these are usually all small 1-2 person operations. They may be checking emails and voice messages less often. Give them more time to respond to general communication. As well as buffering time to change gears if something changes, such as lockdowns or an outbreak of the virus in your area. And on the day of your wedding, know that EVERYTHING will take a lot more time than before, due to sanitation protocols. As Carlton Sistrunk, a local freelance Makeup Artist and Consultant from M.A.C., says "making sure they know the expectation in advance, to ask for a timeline breakdown and schedule for the services rendered and also to give adequate time to get ready to accommodate proper sanitation protocol."
7. THINK OUTSIDE THE BOX
It's also important to think outside the box when designing your wedding day, or, inside a box as Dana Buchanan of Primal Alchemy Catering is doing. "We are doing amazing bento boxes for drop(off). Lobster Salad, and other Al Fresco entree Salads, bento boxes divided into 6 sections with a different tasty dish in each one, it's like opening a present. Beautifully packaged. And we deliver. We are currently prepping for 300 boxes, with wine and a program, deliveries for an online fundraiser where the 'guests' will log on and have their event. Some pretty fun and creative stuff happening" This is a SUPER awesome way to have a virtual wedding, with all your guests joining remotely.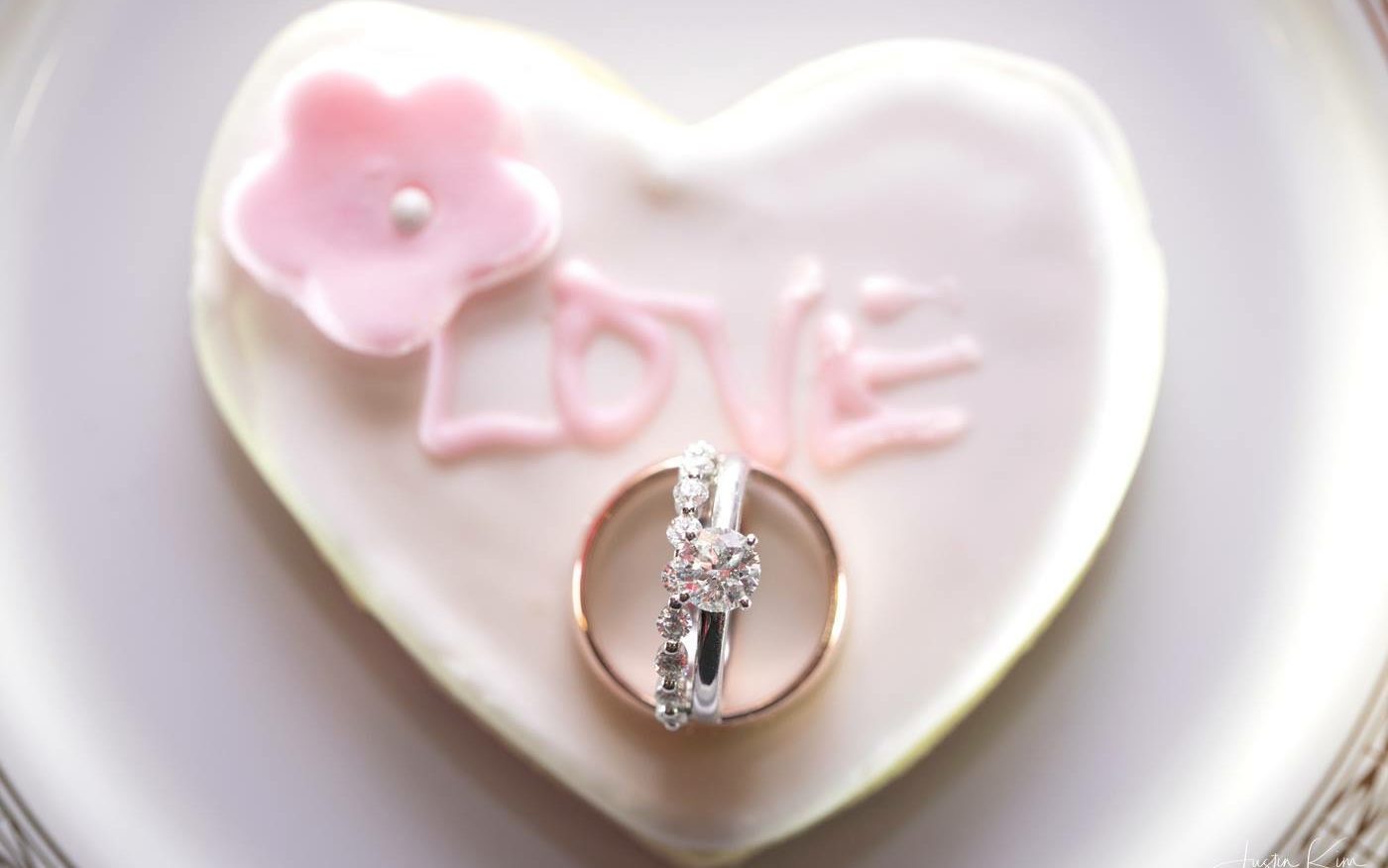 8. HIRE A PLANNER
Really, this one is one of the best ways to be able to plan your wedding, pandemic or not. Wedding Planner's are trained to be able to maneuver through issues that pop up, and guide you along an amazing planning journey. Although some are logistical planners only, you can easily find ones who also handle event design, and will help you from start to finish. Your planner will help you with coming up with creative ways to design your event, negotiate your vendor contracts for you, create a timeline that works well for everyones needs, and be your voice of reason and expert advice when you need it. We would love to guide you to a planner in your area – Click here to help us connect you.